Michele Morrone Was in a Severe State of Depression after Divorcing His Wife
Life was not always rainbows and butterflies for Michele Morrone.
He rose to fame and got attention worldwide with the 2020 erotic thriller 365 Days, but the actor had almost given up acting before that.
This is because he was in "a severe state of depression" after divorcing his wife, Rouba Saadeh. Morrone is very private about his personal life and relationship history.
He did not talk about his wife for over two years after their marriage. Then, in an Instagram post uploaded in February 2020, he confessed about his hardships of divorce and going broke.
Michele Morrone's Love Story with Wife Rouba Saadeh
According to TvZap, Morrone revealed he had a wife two years after their marriage. He did so after winning second place in the Italian version of Dancing with the Stars.
Morrone fell in love at first sight with Saadeh when he took a trip to Lebanon in 2011. He recalled she was "the most beautiful" woman for him and immediately fell for her, head over heels.
He gushed about how Saadeh did not calculate or judge him, making him fall for her more. He admired her intelligence and realized that he would never find a woman like her.
She dedicated a poem to her, and slowly she started to get interested in him. Eventually, the pair started dating.
Morrone revealed Saadeh was a Lebanese stylist and called her a "true artist." According to her Instagram, as of 2022, she works for designer Elie Saab.
The pair tied the knot in 2014 via a civil marriage in both Italy and Lebanon. Their wedding was a private and intimate ceremony with just twenty guests present.
Michele Morrone's Tough Divorce
Unfortunately, Morrone's relationship with his wife did not last long. The pair parted ways in 2018, which left the actor severely depressed.
The divorce was hard on him, and as a result, it almost made him quit acting.
He wrote, "A year and a half ago I was about to leave everything, I didn't want to act anymore. I was in a severe state of depression after divorcing my wife."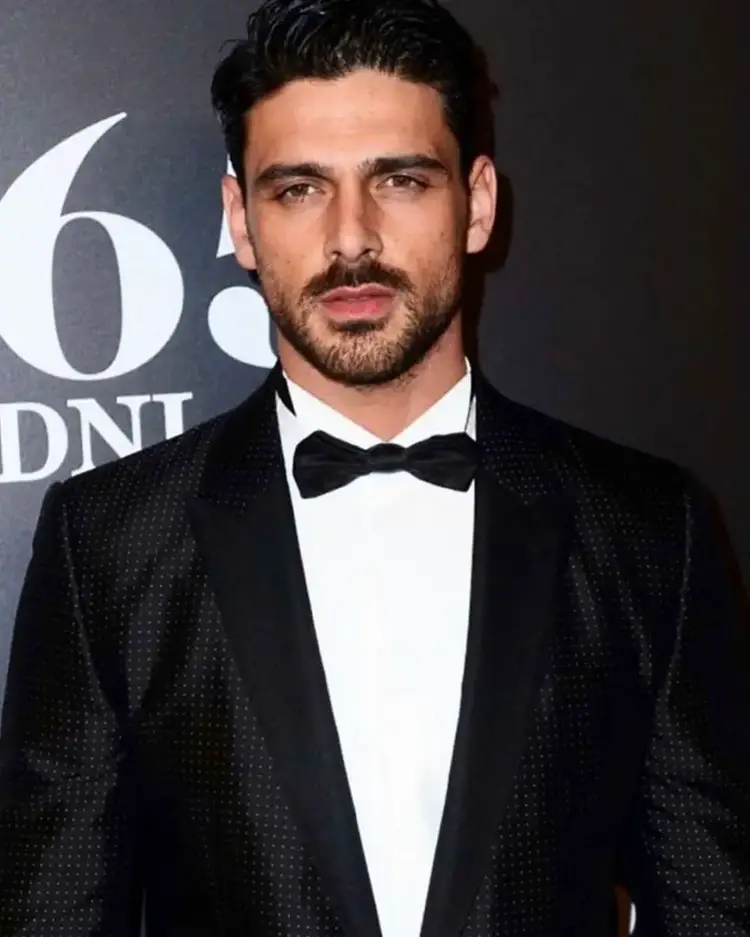 Michele Morrone was "severely depressed" after divorcing his wife, Rouba Saadeh. (Source: Instagram)
Around the same time, he was broke and did not have a job. So, he worked as a gardener in a remote village of around 1000 people to earn some bucks.
Fortunately, his life turned around for him, and now, he has become a worldwide phenomenon with the 365 Days movies.
He wrote, "But life is strange when you're down destiny puts the right train in front of you, and if you're strong you can take it. Always believe in yourself… ALWAYS."
Michele Morrone's Two Kids
Saadeh is a mother to Morrrone's two kids, Marcus and Brando. When Morrone learned he would be a father for the first time, he was in Rome.
His former spouse was in Lebanon at the time. She announced the news via a letter by sending a picture of her ultrasound with it.
Initially, the actor was disoriented but later was happy with the news. He confessed that the moment was childbirth was "the most beautiful thing."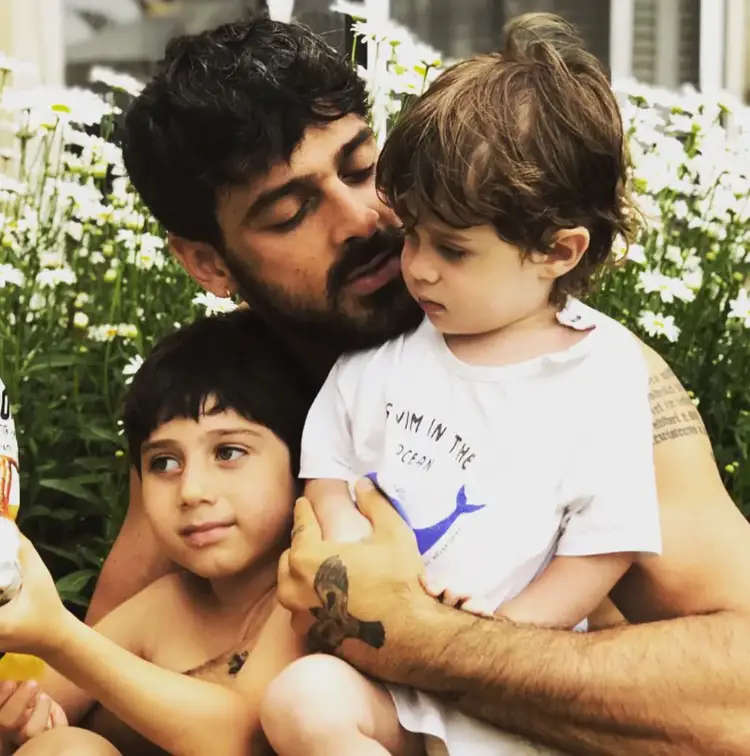 Michele Morrone shares two kids, Marcus and Brando, with his former wife, Rouba Saadeh. (Source: Instagram)
He said, "I wanted to know the voice of the creature to whom I had given life." In 2017, the duo welcomed their second son, Brando.
Both Morrone and Saadeh often post about their kids on their social media. For instance, in 2019, the 365 Days: This Day star shared a photo of himself with his kids.
He wrote, "Ho messo al mondo due vite," which roughly translates to "I've bought two lives into the world." He completed his captions with the hashtag #nothingelsematters, showing that his kids mean the most to him.