Michele Morrone in Cannes with a supermodel. New love story in progress?
Curated by Ludovica Ragonesi

Michele Morrone landed in Cannes for the presentation of his film 365 Days – Now.
The film is an erotic thriller that is the sequel to the first film, released two years ago on the Netflix streaming platform.
The Italian actor has once again taken on the role of the ruthless mobster Massimo Torricelli and, in recent weeks, has been traveling the world on the promotional tour of his latest effort.
Although both films have been severely rejected by critics, Michele Morrone, wherever he moves, is always received with great success.
The actor is in fact a true international sex symbol and, thanks to his dark eyes and physique du rôle, crowds of fans in love with the artist always move around him.
Morrone has arrived in Cannes where his film will be screened at the most famous Film Festival in the world.
Michele Morrone: is his heart busy?
In the days there was a lot of talk about the love story between Michele Morrone and the female protagonist of the 365 Days saga, Anna Maria Sieklucka.
The actor also posted a photo of his new tattoo with the actress's initials.
The two actors would therefore have passed from the fiction of the erotic embraces of the films to reality.
Although there are shots of the two tenderly close artists on social media, the relationship has not yet been formalized.
If we then add that Morrone has recently been paparazzi in the company of his ex, the dancer of Amici di Maria De Filippi, Elena D 'Amario, then you really don't really know what to think about the current sentimental situation of the sexy actor.
To complicate even more an already indecipherable picture, Bella Hadid, an American supermodel super demanded by luxury brands, took care of it, who was photographed in Cannes with Michele Morrone.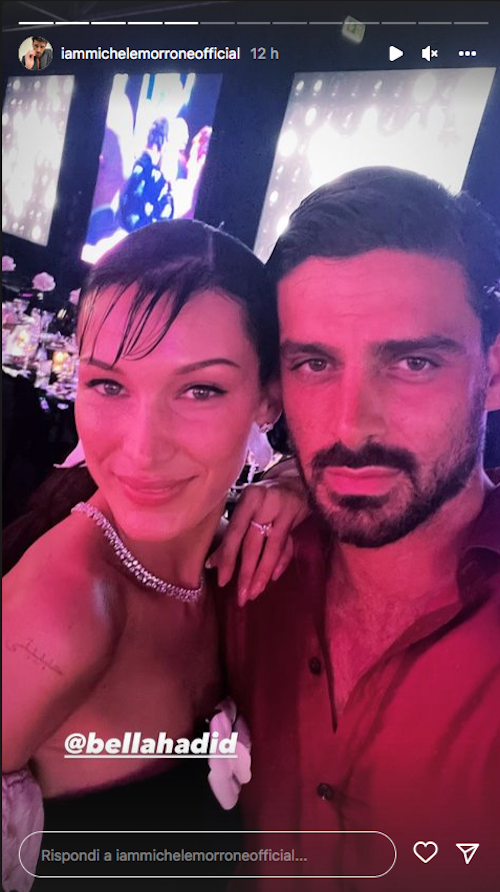 "Ten girls can be enough for me"… this would seem to be the right song for the Latin lover Morrone.