Dog Best Friends Adopted Together As Puppies Still Can't Stand To Be Apart
When Tina Wismar visited East Coast Claws and Paws, a New Jersey animal shelter, two years ago, she wasn't planning on adopting a dog — let alone two. What she intended to do was just look.
Wismar had recently lost her dog, Perry, who died from old age, and she didn't think she was ready for another pet. But everything changed when she and her two sons met two dog siblings — Juno and Jordan.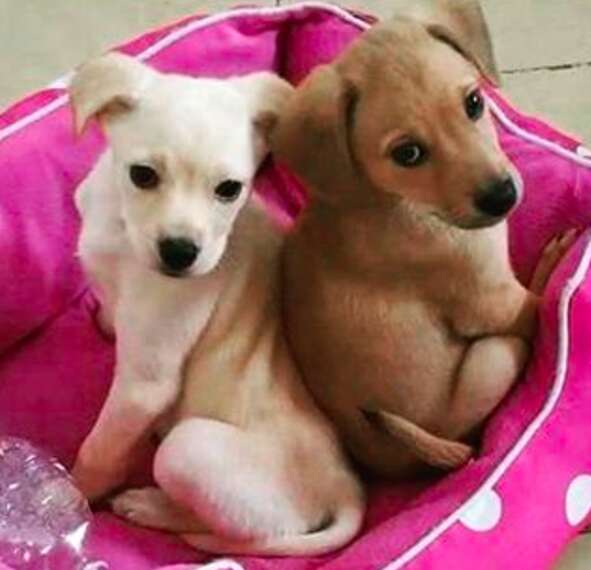 "We went to the shelter, which was just a few minutes down the road from my house, and we started playing with these dogs," Wismar told The Dodo. "They were just wonderful."
While Wismar still doesn't know a lot about Juno and Jordan's past, she knows they were the sole survivors of a litter of puppies. The dogs' mother unfortunately wasn't able to nurse them, so they'd had to be bottle-fed by human carers.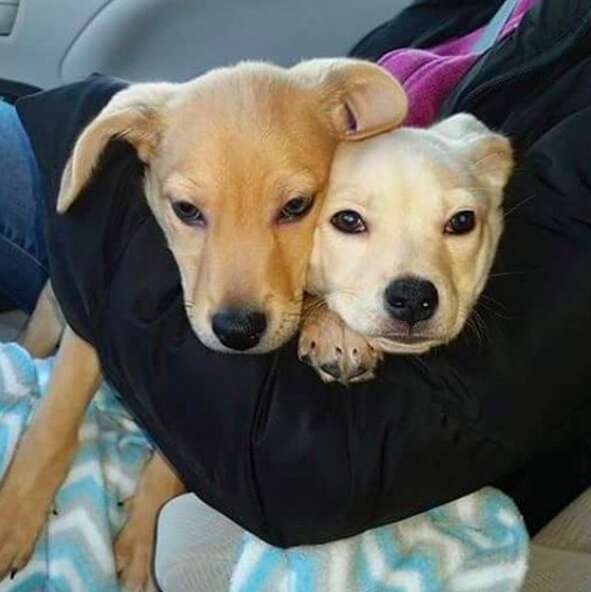 Juno and Jordan may not have grown up with a dog mother, but they did have each other — and Wismar could tell the two siblings were deeply bonded.
"They were just interacting and playing and nipping at each other," Wismar said. "They were so attached to each other. If one would run off, the other would follow right behind, and they'd be tumbling on the floor together, and they were both licking and kissing me and my sons. They were like a show — an act. "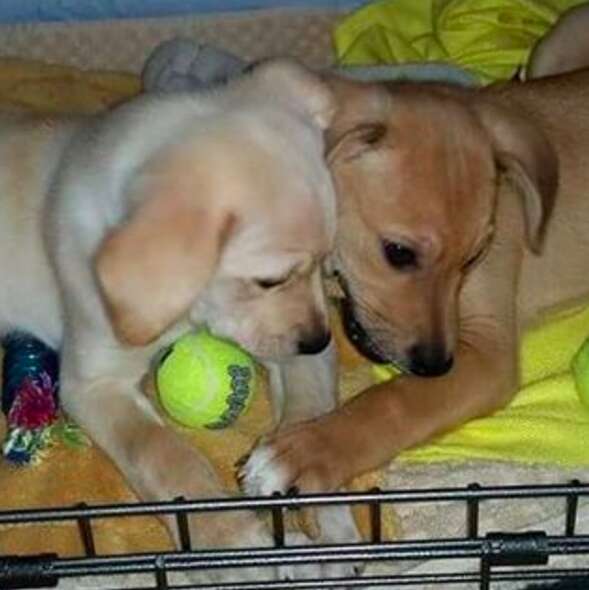 When the shelter volunteers asked Wismar which dog she wanted, she immediately knew the answer.
"I just said, 'Both,'" Wismar said. "I couldn't separate these two."
Wismar's husband, on the other hand, was less than thrilled about getting two dogs, and especially two young siblings.
"He thought it was a very bad idea," Wismar said. "He thought it was absolutely nuts to adopt two puppies at once, and, let me tell you, it was not easy, because [when] one's peeing on the ground, and you don't know who did that."
But Wismar and her family found a way to make it work.
"They are just adorable, running around with each other and constantly looking for each other," Wismar said. "To this day, they're inseparable. If one is outside, the other one needs to be outside. If one jumps in the car, the other jumps in the car."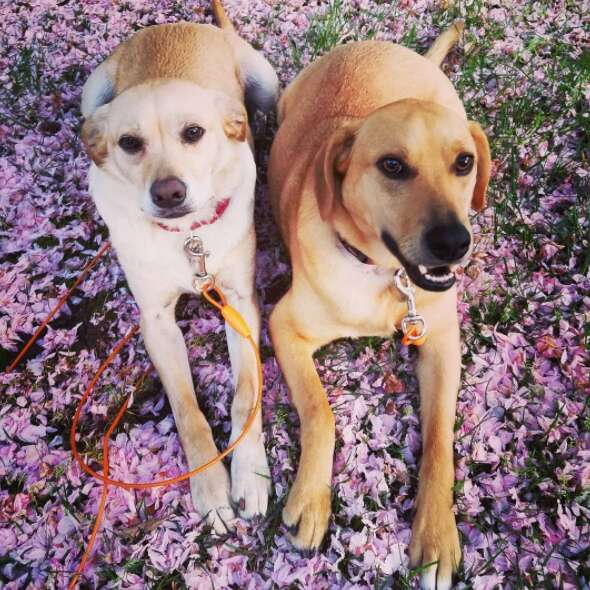 The dogs may spend all their time together, but they also have distinct personalities, Wismar said.
"Jordan is definitely a napper and a cuddler," she said. "He's very laid-back, except when it comes to squirrels. If you say the word 'squirrel' or he sees a squirrel at the bird feeder, he goes crazy.
"And Juno loves to eat socks," Wismar said. "He just destroys any sock that he can possibly find. He's also a kisser — he has to lick and taste and kiss everybody."
But together, the dogs are the perfect combination, and Wismar can't imagine life without Juno or Jordan.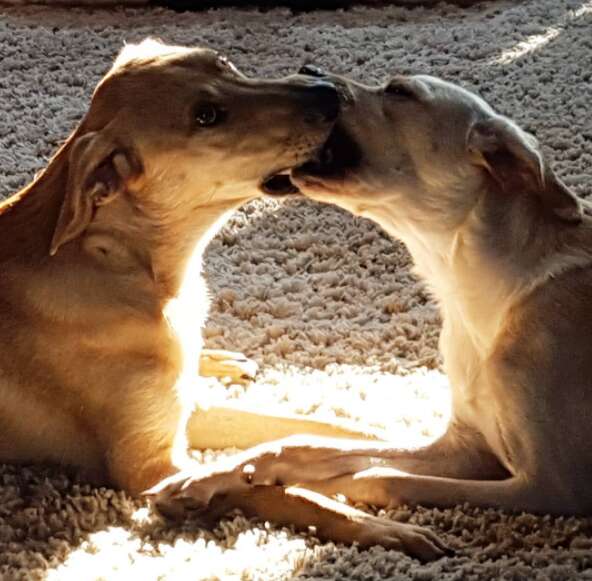 "They're so fun, they're very sweet and loving, and they've brought a lot of joy to our family," Wismar said. "They've really made our family come together."