David McCallum's Favorite NCIS Memory Is The Moment He Was Offered The Role As Ducky
Scottish actor David McCallum is still in the business at the age of 89 and still going relatively strong in the role of medical examiner Dr. Donald "Ducky" Mallard on the ever-popular "NCIS." In fact, McCallum is the last remaining original member of the show's cast, having been with the program since Season 1, although in recent years he only shows up on a handful of episodes per season (he also played the character on the two-part "Jag" episode from which "NCIS" was spun off).
Before settling into "NCIS" in 2003, McCallum had a vast and varied career in film and television that stretches back to the late 1950s. Among his major film credits are 1963's "The Great Escape," 1965's "The Greatest Story Ever Told" (in which he played Judas Iscariot), and 1980's "The Watcher in the Woods." On TV, his best-known role before playing Ducky was as the Russian spy Illya Kuryakin in the mid-1960s series "The Man from U.N.C.L.E.," although he also guested in such seminal shows as "The Outer Limits," "The Six Million Dollar Man," "Hart to Hart," "Murder, She Wrote," and even a 1999 episode of "Sex and the City."
Still, an entire generation of viewers know him as Ducky, and there's a specific moment from his time on the show that McCallum counts as his favorite memory from two decades of "NCIS."
Getting the part of Ducky changed David McCallum's career
Ducky Mallard lost in thought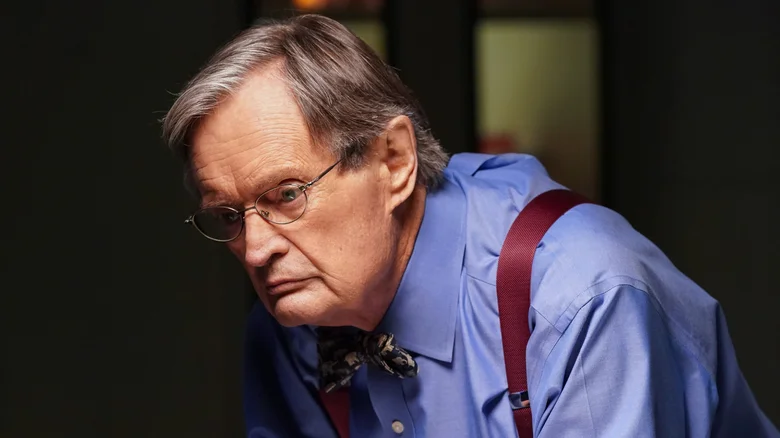 Sonja Flemming/CBS
In a Reddit AMA session from 2016, David McCallum was asked what his favorite memory was from his (at the time) 13 seasons playing Donald "Ducky" Mallard on "NCIS."
McCallum's response got straight to the point: "After auditioning for both Paramount and CBS the call from my agent telling me that I got the part of 'Ducky' is my favorite moment," he wrote. "Since then, there have been hundreds!"
It's tough to imagine that there haven't been other great moments for McCallum in the 20-year, 446-episode span of "NCIS" to date, but it's also easy to guess why getting the role of Ducky in the first place was a career highlight for McCallum.
In a business that generally favors youth over experience, a 70-year-old man in his sixth decade as a working actor, landing a starring role on a TV series that introduces him to a massive new audience, is amazing on its face. That he's stayed with the show and the character for 20 more years is nothing short of incredible — although sadly, his tenure might actually be coming to an end soon.
Read More: https://www.looper.com/1175182/david-mccallums-favorite-ncis-memory-is-the-moment-he-was-offered-the-role-as-ducky/