365 Days: This Day Release Date, Cast, And Trailer – What We Know So Far
Netflix's erotic drama "365 Days" was a big hit for the streaming service upon its release, cracking its all-important Top 10 list in over 90 countries. As a result of the film's popularity, Netflix will produce two sequels, following the events of the book series by author Blanka Lipińska on which the first film was based. In "365 Days," Sicilian mobster Massimo Torricelli (Michele Morrone) kidnaps a Polish woman named Laura Biel (Anna-Maria Sieklucka), revealing that he plans on keeping her in his captivity for a year, during which time he hopes she'll fall for him. Despite this questionable premise, they end up together, while some obligatory mafia drama constantly threatens their relationship.
Soon after its release, the original "365 Days" became the subject of considerable backlash from those who objected to the fact that it makes light of Laura's kidnapping. That said, in an interview about the film adaptation of her novel, Lipińska claimed that the majority of the book is based on her life — not necessarily justifying its content so much as detailing its origin.
The first sequel to "365 Days" to land on Netflix will be titled "365 Days: This Day." Here's what we know so far.
When will 365 Days: This Day be released?
365 Days This Day Massimo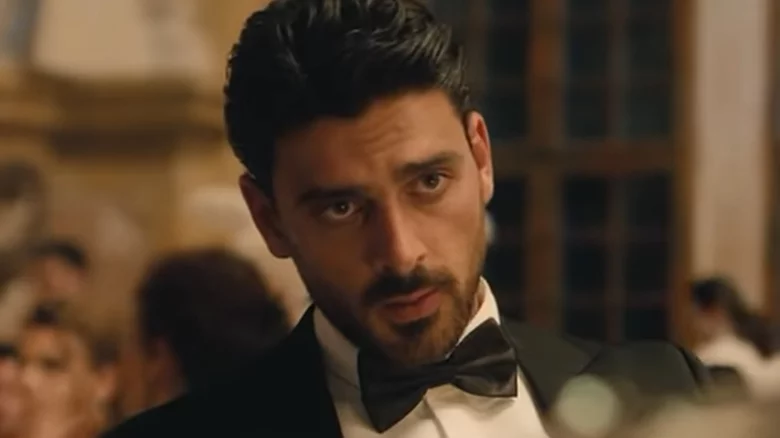 Netflix/YouTube
On April 7, Netflix released some preliminary information about "365 Days: This Day" on their official blog, including photos, plot details, and quotes from some of the people involved in the making of the film.
Author of the "365 Days" book series Blanka Lipińska, for example, told Netflix that she understands Laura's story over the course of the series to be about "how we can be naive, blind, how much we love, how we learn from our mistakes and how we have an opportunity to correct them."
Meanwhile, Laura actor Anna-Maria Sieklucka promised that "this installment goes much deeper and tells us more about the relationship between the lovers."
Also in their blog post, Netflix attached a release date to the film for the first time. As it turns out, fans of the first movie won't have to wait long: "365 Days: This Day" will premiere on Netflix on April 27.
Who stars in 365 Days: This Day?
365 Days This Day Nacho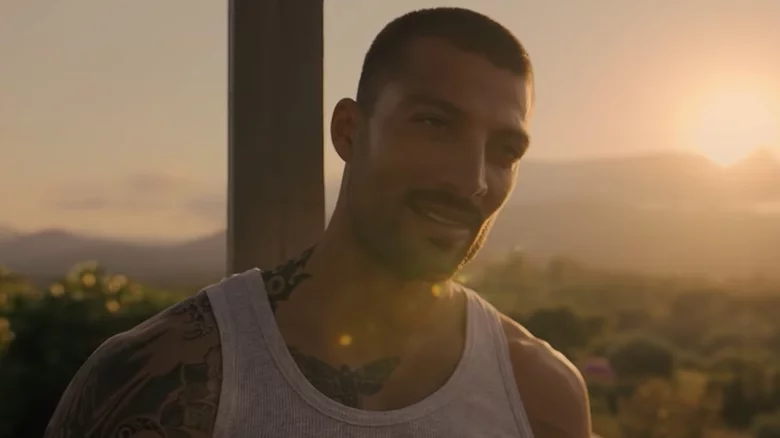 Netflix/YouTube
At the heart of the first "365 Days" are unlikely lovers Massimo Torricelli and Laura Biel. Unsurprisingly, then, Netflix has confirmed that both Anna-Maria Sieklucka and Michele Morrone will be back to portray the series' central couple. Also returning are Magdalena Lamparska as Laura's good friend Olga, and Otar Saralidze as Massimo's mob lieutenant Domenico.
"365 Days: This Day" will also introduce some entirely new characters into the fold to shake up Laura and Massimo's lives. Thus far, Netflix has only revealed one new cast member: Simone Susinna, who will portray a man named Nacho that attempts to court Laura's affection. Netflix's summary of the film's plot also mentions that Massimo's family — likely referring to the mob — will factor into the film to a significant degree. Presumably, then, associates of his unseen in the first film will make their debut in the upcoming sequel, meaning that additional cast members should be detailed at a later date.
Is there a trailer for 365 Days: This Day?


In conjunction with their first look at "365 Days: This Day" that Netflix released weeks before the film's debut, the streaming service also premiered a full-length trailer, which is currently available through its YouTube channel.
At the trailer's opening, Laura approaches Massimo in lingerie, and they engage in what could be considered verbal foreplay as they each claim dominance over the other. What follows are a series of scenes in which the film's leads sport expensive outfits in idyllic locales, all while gesturing toward some sort of mafia intrigue that doubtlessly threatens to complicate Massimo's relationship with Laura. Mysterious new addition Nacho seems to be someone with whom Laura is building a degree of intimacy, despite the fact she's in the dark about some aspect of his real identity. Meanwhile Massimo appears to harbor a big secret that might upend his ongoing romance.
Netflix subscribers can witness the next chapter in Laura and Massimo's romance when "365 Days: This Day" premieres on April 27.